The 2022 Mercedes-Benz C 300 is the brand's new 'baby'
|
Mercedes-Benz may have nine SUVs in its lineup these days, but it's not giving up on sedans.
Following the introduction of its new flagship S-Class last fall, the automaker has unveiled a fully-redesigned C-Class compact.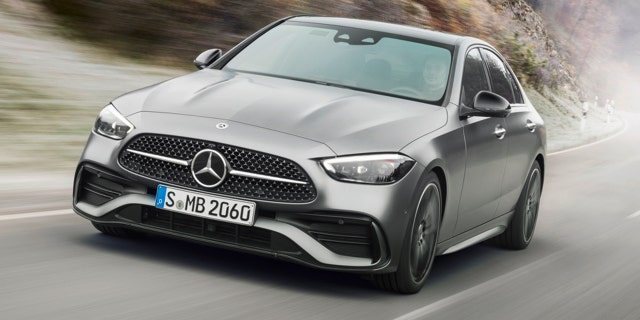 While Mercedes-Benz now offers a smaller, more affordable A-Class below it, the original "Baby Benz" remains among its best-sellers and is a key entry point for new customers to the brand and is particularly popular among female buyers.
"It's close to our hearts," said Britta Seeger, a member of the board of Mercedes-Benz's parent company Daimler, of the model line.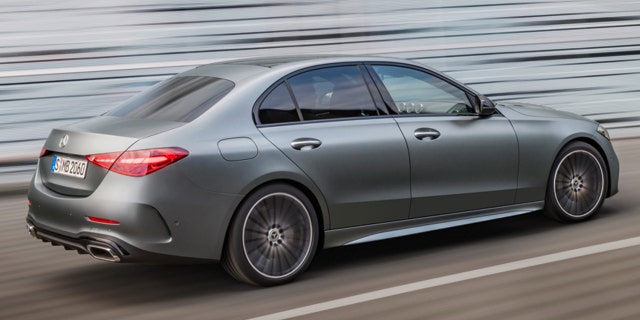 The 2022 C-Class is styled like a mini S-Class and features a longer hood that gives it a more athletic look than the current model. It doesn't need it to fit an engine, however, as the C-Class is giving up its V6 and V8 options and will only be offered with four-cylinder power from now on.
THIS MERCEDES-BENZ IS THE WORLD'S FASTEST CAR HERE
In the C 300, which will be the first C-Class model to go on sale early next year, the engine is a 2.0-liter turbo with hybrid assist rated at 255 hp and 295 lb-ft of torque that provides an electric boost of 20 hp and 148 lb-ft in short bursts.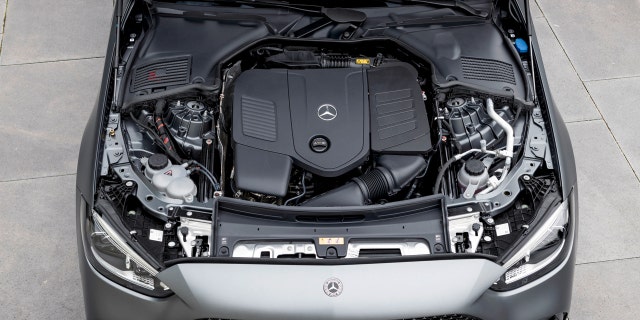 The C 300 will be available in rear-wheel-drive and all-wheel-drive versions that can both accelerate to 60 mph in 5.9 seconds, according to Mercedes-Benz.
CLICK HERE TO GET THE FOX NEWS APP
The interior features a luxe design and a large 11.9-inch central display that serves as both a control center and infotainment system interface. Mercedes-Benz's MBUX voice-activated assistant is standard along with wireless Apple CarPlay and Android Auto smartphone integration, automatic emergency braking and a system that notifies you via an app if the vehicle has been struck while it is parked.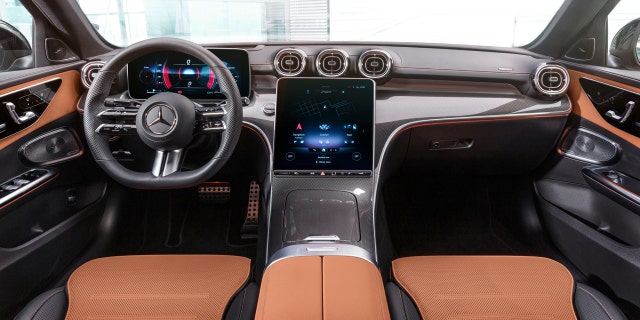 The C 300 is also available with adaptive cruise control and a 360-degree parking camera that works with the optional Active Lane Keeping assist help center the car within a lane. It can also check for oncoming traffic and perform a lane-change when the driver hits the turn indicator. A built-in dashcam will also be available that automatically records accidents and can be used to film drives.
One other big change is where the C-Class will be made. Mercedes-Benz had to move it out of its Alabama factory to make way for more of those SUVs, so American-bound cars will be coming from the company's factory in South Africa this time around.
Pricing for the 2022 C-300 has not been released, but the outgoing model starts at $41,600 excluding destination charges.