Triumphs Through Tribulations | HuffPost
|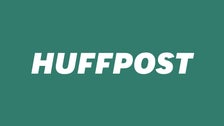 When we face tribulations in our life we can either allow them to define us and keep us stuck or smash them and power through!  Life isn't always rainbows and sunshine and when we face storms that bring us down or have us hit rock bottom – only then can we begin to have some humility and gratitude.  We never really get to experience other people's hardships and it's hard to understand how someone can become homeless unless we actually are placed in similar situations.  We are more understanding of people when we too have been down the same difficult roads and eaten glass and gone without life's basic essentials.  We must prevail when are faced with suffering and allow our pain to push us towards victory after victory.  It is imperative to triumph in the face of boulders that stand in our way to challenge us, mold us into better human beings, to see how bad we actually want something and make us rely on God – the creator of our amazing Universe and life (one that most people take for granted), 
I have been through the most horrific custody battle and it has allowed me to have a never giving up attitude and made me a better Mom and example for my children.  My divorce allowed me to appreciate and love myself and learn how to forgive a man that is not sorry. My brokenness and pain have pushed me beyond my limits and helped me to crush my goals and pursue my true passions in life.  When I hit rock bottom (several times) – it was only then (in those moments) that I had to 100% rely on Jesus and know he has a great plan for my life.  I have had to eat a few pieces of glass along the way, gone without food, had many sleepless nights and lost a lot of family and friends – I can say it has all been worth it.  If people are truly for us and love us the way they say they do – then they surely wouldn't treat us like we are meaningless to them.  My pain has been unbearable and I can only say it is by the grace of God that I am still alive!  I now love myself wholeheartedly and have forgiven my abusers and family that haven't shown me love and have deserted me in times of great need.  I have had to move on from a marriage that wasn't healthy for me and accept a custody agreement that has completely broken my heart.  Through this all I have created a masterpiece of a business where I humbly impact over 1/2 a million people's lives around the globe in a very positive way, every single day.  I motivate others to always be authentically themselves and step into their power and take massive action for powerful results.  If I didn't believe in myself – I knew no one else would either. I love being a Christian Family Mentor and Holistic Health Coach. I have a global blog – Step Into Your Power – blog on Facebook and inspire others to be like Martin Luther King and Princess Diana – creating much needed change along the way.  I really enjoy writing for famous social media platforms and I just obtained a new business partner to greatly impact and motivate others around the world using the power of love and peace!!   
Kolohe Primeau is another prime example of triumphing through life's greatest tribulations!  He was homeless at 18 and couch surfed for a year and lived in his car for almost a month with everything he owned in a very small space. He found hope when he went on to create his own clothing line AestheticVZN, works for Jeunesse Global helping others with their health and fitness goals as well as being an honorable combat rescue man — giving back to his community and saving others lives. He is a Binary Trader teaching others how to financially invest in themselves – when at one time he didn't have a dollar to his name. He does what he does because he is passionate about changing others lives while being successful in the process. 
We all have a powerful yet impactful story full of hope and we all are learning how to triumph through tribulations!  What is your story and how are you going to tell it to change someone else's perspective.  In the process you teach others how not to be judgmental and know that your life could come crashing down at any moment and you might have to learn how to survive what you once made fun of or didn't try to comprehend in order to help someone else.  Remain positive and learn from people such as myself and Kolohe – how to shatter glass ceilings and know that anything is possible when you put your mind to it and find the right connections to support you and your journey!  I am sure glad I'm personally connected to Kolohe to do exactly that for myself and the countless others he serves. We believe in your success and you should too!!
Calling all HuffPost superfans!
Sign up for membership to become a founding member and help shape HuffPost's next chapter