Australian fisherman has close encounter with giant great white shark as it circles tiny kayak, video shows
|
Gonna need a bigger kayak.
Fisherman Matthew Smith was confronted by a giant great white shark on Saturday while fishing for snapper off the coast of Black Head Beach in New South Wales, Australia.
FLORIDA FISHERMAN SHATTERS GEORGIA'S BLUE CATFISH RECORD WITH 111-POUND CATCH, SAYS HOLDING IT UP 'WAS HELL'
The terrifying encounter, part of which was filmed via a drone camera flown by his friend, Nick O'Brien, Smith told Australian outlet 9News Sydney, shows the 13-foot shark circling Smith in his small kayak.
TENNESSEE FISHERMAN CATCHES BASS HOLDING SNAKE IN ITS MOUTH: 'THE HEAD WAS LOOKING AT ME'
"No! No, f— off," Smith can be seen screaming at the shark as it moves closer in, circling the kayak. At one point, he dumps his anchor into the water to try and ward off the shark, which had appeared to take a liking to it, the outlet reported.
Though Smith managed to escape the situation without harm, he told 9News he will likely be upgrading his fishing vessel next time he's out in the water.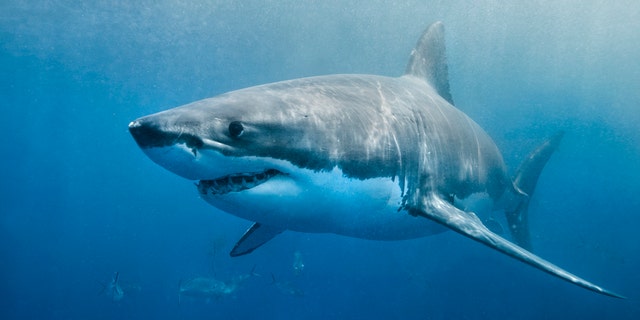 CLICK HERE TO SIGN UP FOR OUR LIFESTYLE NEWSLETTER
"The tinny [small open aluminum boat] might get wet for the next couple of weeks, and the kayak might stay in the shed," he said.
Australia has been inundated with shark attacks recently. According to a BBC report, there have been 21 reported incidents of shark attacks so far in 2020, seven of which have been fatal.